These services are included with all our products and repairs where applicable.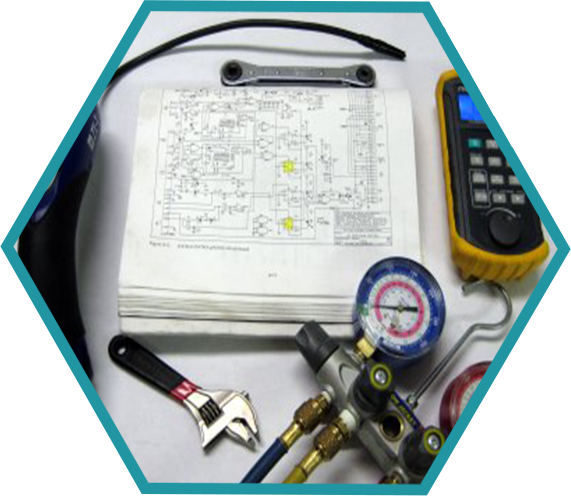 Preventative Maintenance (PM) Program
A Preventative Maintenance (PM) program is critical to effective asset management. From inspection tasks designed to detect impending failures to wearing part replacement. Our PM program is your first line of defense against unplanned downtime, equipment failures, and lost revenue.
One of the most common problems your Polycold unit will probably experience usually involves leaks, either at the line couplings, or a leak on the unit itself. Often times these leaks are very small, so small that it takes special equipment in order to detect them, let alone find them.
So a big part of our PM program is to find these leaks and fix them, before they can become a chronic problem that can disable your Polycold unit.
Another major aspect of our PM program is to do the things required to prevent a problem from occurring in the first place, like replacing or rebuilding parts that wear. The replacement of wearing parts plays a critical role in preventing the unit from failing unexpectedly, and at the most inopportune time.
Using our PM program can also assist in the prevention of expensive repairs such as compressor replacement. It will also allow you to foresee any upcoming repairs, which lets you schedule those repairs around your company's budget, and when it'll have minimal impact on your process.
For more information on what our PM program consists of, please contact M&T Systems.
These optional repair and/or conversion
services are available upon customer request.
Polycold Unit Conversions
M&T Systems
Reliability Upgrades
Preventative Maintenance
Programs & Products
We carry refrigerant and parts for all Polycold units and refurbish units to better than new specifications for re-sell.
Give us a call and let's figure out what's going on with your unit.  Hopefully it's something simple and we can get you fixed up over the phone.